Paul's Teaching Home Page
Paul Guess, Associate Faculty
Mt. San Jacinto Community College
---

I created this home page as a way to introduce myself to Students and welcome them to the world of Real Estate... a world that I love... and hope they will find as rewarding to them as it has been to me. I have been teaching "Real Estate Principles" since 1997 for MSJC... and look forward to every new semester. This is the one class that the State of California requires to be taken... and passed... in order to sit for the "California Real Estate Exam". Everything you need to pass this exam will be provided in this class. Upon passing this class... and successfully passing the State Exam... you may be licensed as a sales agent with a conditional license for the next 18 months. All classes to change this conditional license to a permanent 4 year license are offered by the College. This is the one class you must complete prior to becoming a Real Estate Salesperson. I am now teaching Real Estate Practice as well... this class is the one required class after receiving your 18 month conditional license... the other two are electives.
There are many people in my profession that consider the material in the Principles class to be material necessary to get a license... but of little use other than that. I consider the Principles of this business to be the most important material that an agent should use daily for the rest of their career. This is not an industry known for diligence and hard work. You have never seen a movie portrayal of a real estate agent that would cause you to emulate them. Yet you will find a career in real estate... built on the Principles of the business... a career rewarding financially... and even more rewarding emotionally. We do not sell Real Estate. The Real Estate sells itself... sometimes in spite of the agent. What we do is... Agency. With the permission of a client... we apply our knowledge... our intelligence... and our time... to the accomplishment of their goals. When their goals are met... and only then... are we compensated financially. For several years I have not taken the time to teach the Practice Class. After taking over a Practice Class in the Spring 2005 Semester... I have decided to continue teaching it. The Real Estate Practice Class is the "Now I have a license... How do I make a Living" Class. I love it.. hope you do.
---

For a Summary of the Tuesday Night RE 140 Principles class see My Real Estate Principles Syllabus Weekly Quizzes are linked... and Many Questions are Linked to the Real World.
For a Summary of the Wednesday Night RE 141 Practice class see My Real Estate Practice Syllabus Weekly vocabulary assignments are linked and Many Linked to the Real World.
---
I think... for you to understand what I expect of you in this class... you should know my background.
1963 Graduated Clairemont High School.. Middle of my class...
1966 Graduated San Diego Mesa College AA Business.. having made up dismal GPA
August 31, 1968 Married the Love of my Life and Business Partner Terri
1969 Graduated from San Diego State with BS in Business Management... with Honors
1969 Drafted into US Army... achieved E-5 within 9 Months in Service
July 1983 Quit my job of 17 years as Store Manager or Operating Store Manager with Sears Roebuck after managing four stores in two Western States
1983 - 1986 Managing Partner in Coldwell Banker Franchise, Cheyenne Wyoming
1986 - 1991 President, Rice Hydro Equipment Manufacturing
1992 - Present Associate Real Estate Broker, Prudential California Realty. Top 2% of Agents in the world and "Legend Award" recipient for staying in that position for 10 consecutive years... and every year since. Designated "Fine Homes Specialist"
1997 - Present Associate Faculty, Real Estate Principles and Real Estate Practice, Mt. San Jacinto College
Fall 2006 - Student at Mt. San Jacinto taking "On Line Course Development"
---
The reason this background is important is I'm an achiever... and that's exactly what I expect of my students. I expect you to make the most of this opportunity. The material provided will help you decide if you want a career in this industry. If you do... everything you need to get a license will be provided. If you decide that this is not a good opportunity for you... drop the class. This is College... not High School... and if you read my background carefully ... you will have noticed the little note about making up a dismal GPA when I was attending a community college in the 60's. Until I decided I wanted to achieve... my Mother could do nothing to make me realize my potential. My wife... an honor student at San Diego State College... while I was flunking out of community college... is the motivation I needed. So... like students I've had... I got an F in a class I should have dropped. Then... had to make up the GPA to transfer to San Diego State. That F is still on my records. The class was "History of Art in Western Civilization"... I did six years on the board of directors of the "Carlsbad Arts Associates" now "Carlsbad Friends of the Arts" ...to make up in part... for the time I wasted in that class. My life is directed by my Vision You are in charge of your life... and you and only you are responsible for what you get out of it. This class is a three unit college class that can be the start of anything you can imagine. Make the most of it... or use it to decide that you don't want anything to do with a real estate career... I'm sure you'll make the right choice for yourself. I expect you to be in class... I will not tolerate cheating. If you read my "Vision"... you know I have fun. More than anything else... I expect everyone to have fun.
---

Well if you've completed the class...taken the exam... ready to Interview Brokers... Check out Real Estate Interview Ideas
---
Some Useful Links

¯

¯

¯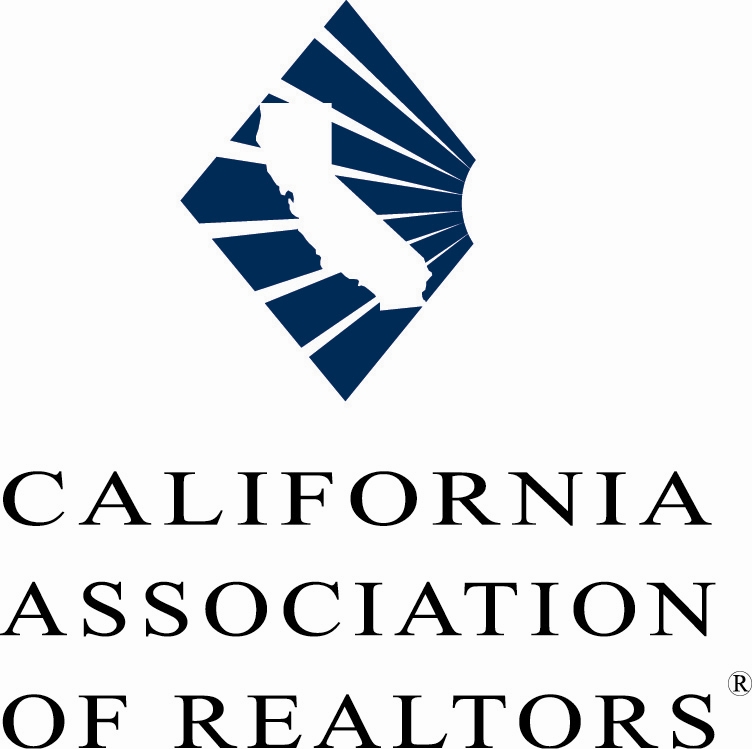 ¯

---

---

---

Time to upgrade or Plug in Acrobat Reader
Many of the documents available on this site are now being developed with Adobe Acrobat. If you experience problems opening these documents, you may want to consider upgrading your Acrobat Reader.

---
Paul's "Blatting" About Real Estate
<![if !vml]>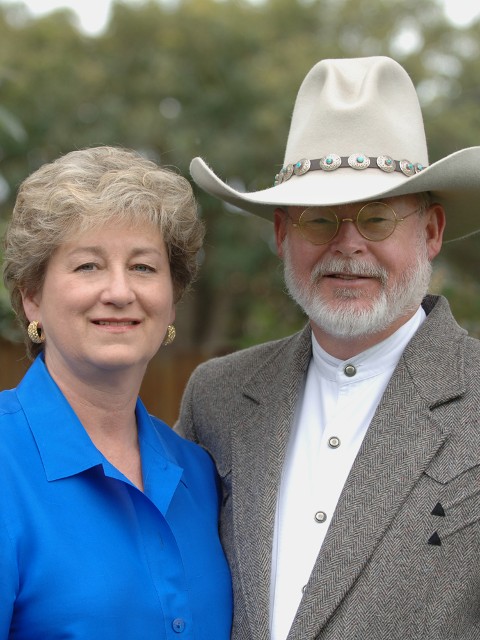 <![endif]>

I describe our business as "I blatt... and Terri does all of the work"... and there's a lot of truth to this :-) But... since blatting (my word for just talking a lot) is what I do best... I'd like to blatt a little bit about the industry you are considering... and what to expect from me in this course. I will teach from the book... we will cover every inch of the book... and I will tell what I call "war stories" that will give you physical evidence... real life situations... where ignoring the principles... or lack of knowledge of the principles has caused disasters.

This is an easy business to get into... not an easy business to excel in. Fully 2/3 of the people entering the business leave after three years. Anything done at a level of excellence... looks easy. If it were easy... it wouldn't pay well... and if it were easy... 2/3 of the people would not be going away... broke and disappointed. You will find me very cynical about real estate agents. Most new agents coming into the business have no idea how to "do it better"... so they "do it cheaper". They are the 2/3 that go away. 95% of the time when there is a problem in a transaction... it is the ego... or lack of knowledge of one of the agents that causes the problem. I personally find it amazing that in today's world of the internet... and on-line access to everything that we put into Multiple Listing Service files... that any agent can list a property without quality photos... the most allowed number of photos... virtual tours of every property... correct grammar... correct spelling... complete and accurate data... all on day one of the listing. To do anything less than this... regardless of the value of the property... is to advertise world wide... that "you don't care". There are no essay questions in this class. Just like the California State Real Estate Exam... all tests will be multiple choice. But... when you get your real estate license... you will have to know how to use a computer... how to use a spell checker... how to make a property sound and look desirable... this is marketing. While not a subject of the State Exam... the class will address many examples of excellent.. and deplorable marketing. The other side of our business is helping buyers find the home that best fits their needs. While not the subject of the State Exam... The class will address many ideas and examples of how to better do this. We will discuss ethics... and lack of ethics... some of the biggest crooks in the world have a real estate license. While not the subject of the State Exam.. we will discuss how you make a living in real estate. The top producers are measured on gross commission income. The best agents are measured by their commitment to their clients goals. You can tell what anyone is committed to... simply by the results. Spending the bulk of your time getting the next listing is not the same thing as spending the bulk of your time keeping commitments you have already made. Real Estate is a lot like dating... everybody has choices... :-) and people are going to choose to work with you because they want to... it's that simple. Why would they want to... because they get the impression you'll add value... that you... better than any other agent... will help them meet their goals... and it will be a pleasant experience. If you read my vision... you know I have passion. You will find me passionate about real estate... and most passionate about what needs to be done differently in real estate. If you stay in the class... and do well... you will remember for the rest of your career some of the "War Stories" I'll tell... just like I remember the ones John Cooley told me when I was getting my first license. If you stay in the class and do well... I think you'll have fun. I know I will!

If you are taking my Real Estate Practice Class... we will go much more into depth about all of the ramblings above. Your business will mirror your personality. Everyone still in the industry survived getting started. The goal of the class will not be to help you survive the start up... it will be to help you excel and be a top producer.
---
---
Contact Paul by Email
---
Join One of Paul and Terri's Real Estate Blogs