Fallbrook Home for Sale
A Custom Built Masterpiece
---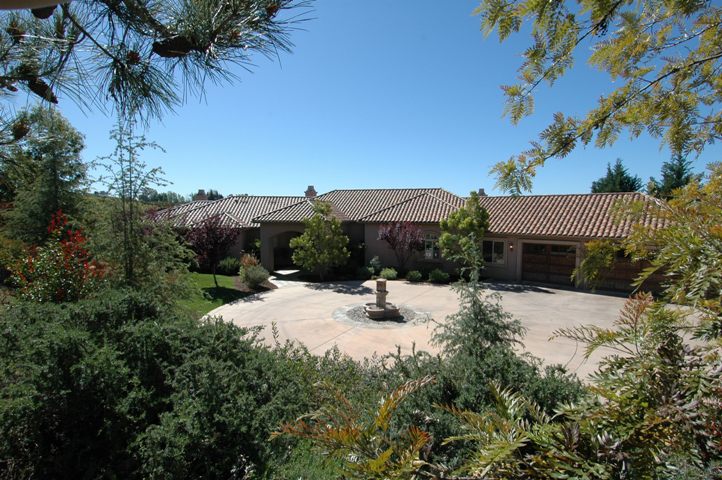 ---
Now this Fallbrook Home for Sale is perfection... framed... in Weather Paradise... North San Diego County... perched on a Panoramic View Knoll... 1286 Via Vista Rd... is Serene... Quiet... Secluded... Private and Stunning. Throughout this web site for this Fallbrook Home for Sale... you will note that there is hardly ever... a neighboring home even in sight. Lushly planted... this 2.64 Acre Estate is a study in Excellence and Attention to detail. First the location... easy freeway access... and convenient to Romantic Quaint Fallbrook... with excellent dining... shopping... and the Arts... yet your experience will be "Complete Escape" from the 21st Century hustle and bustle. No Road Noise.... No Traffic... Cool Ocean Breezes... a Bubbling Fountain... And an incredible Custom Home... if you must find fault... the daily noise pollution of Red-Tailed Hawks and local Barn Owls...
---
Click here for a Virtual Tour of this Fallbrook Home for Sale
---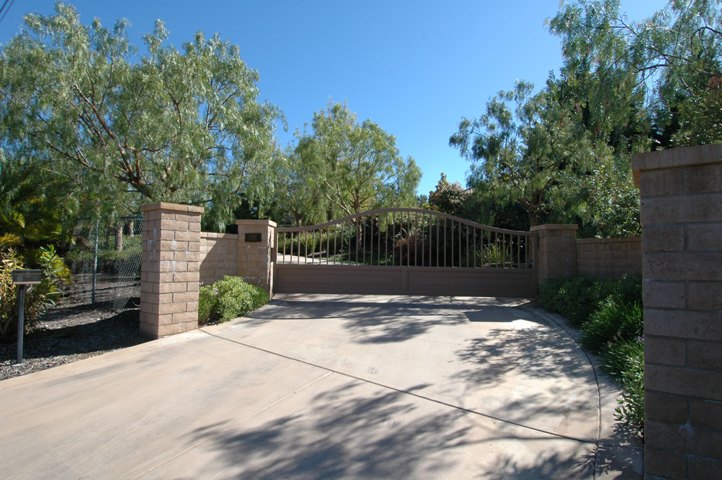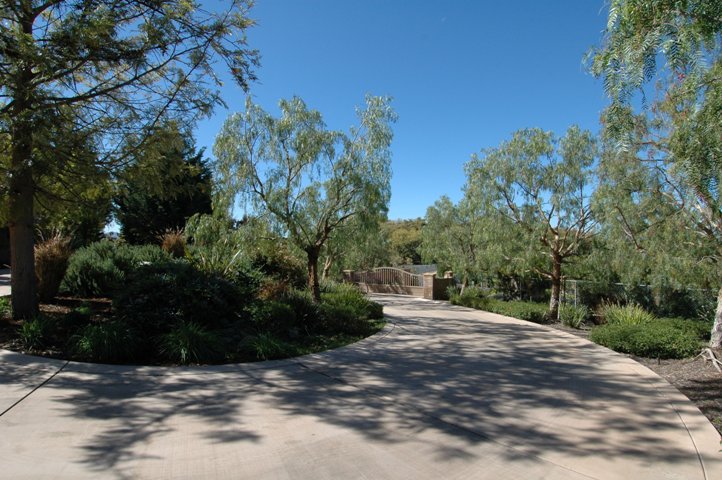 ---
Here we see the Gateway to Heaven... your protection from the world. On the Street Side... hardly a hint of the Hidden Treasure waiting. The Pepper Tree shaded slump stoned entrance... true to the Architectural History of Fallbrook is cool and inviting. A casually elegant curb appeal... yet a controlled access... friends are welcome... and the family... children... pets... and home are securely tucked away. UPS... Fed Ex... Solicitors... Strangers... please buzz the house for permission to intrude in Paradise. As you progress up the park-like drive... or when leaving... you can see the barrier of Green Space and mature landscaping that was planned and created.... to bring the experience desired. A low maintenance... drought resistant... Income Producing... Tax Benefiting... combination of Semi Tropical Shrubs and Ground Covers... and 300 Tree Haas Avocado Grove... your "Green Island" Paradise.
---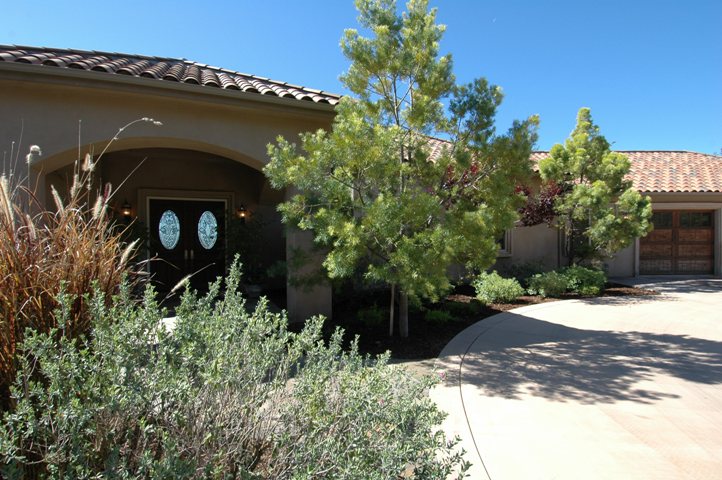 ---
At the end of the drive... a "Jim Leising" Custom Built Treasure... a Stunning Combination of Design... Materials... with Building Detail and Finish that is a joy to experience. Notice the ample wide Circular Drive... with Guest Parking for the largest of parties. Notice the oversized Three Car Garage... with space aside for an RV, Boat... or toy of choice. This is not a tract home. It is not a "Semi-Custom" national builder product. This is not a Master Planned Community that has rules on top of rules. There is no Mello
Roos... there are no Special Assessments... there is no Home Owners Fee... there is no Home Owners Association. There is a small annual road maintenance fee to provide the beautiful private paved roads that serve this enclave of Custom Estates. Before we leave these two shots of Paradise... notice the Roof Line... the Broad Vented and Stucco'd Soffited Eaves ... and the Class A Fire Rated... Heavy Mission Tile and Multi Coloring. These are details you will not find in less than true custom homes. The Rich Wood Garage Doors... Elegant Double Leaded Glass Entry Doors... Cool Shaded Portico Entry... all invite you to step inside and be prepared to smile... it is truly Beautiful. But way past Beauty is the inherent design and choice of Materials that will mean Greater Fire Protection... Greater Wood Destroying Pests Protection... Greater Comfort... Greater Efficiency and Greater all around Security... with less Maintenance.
---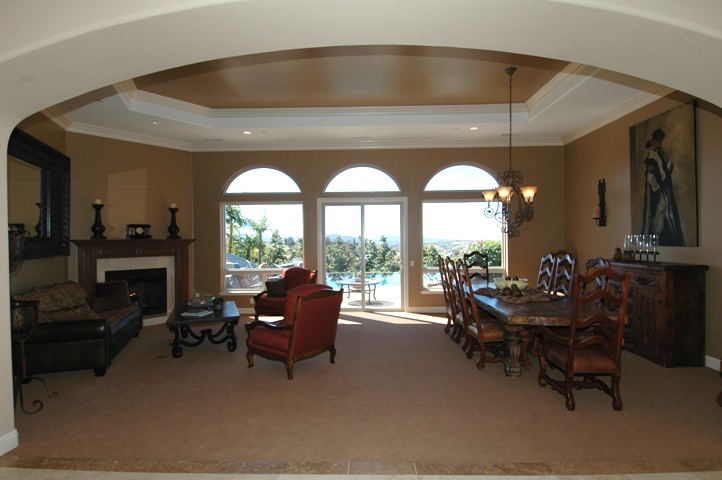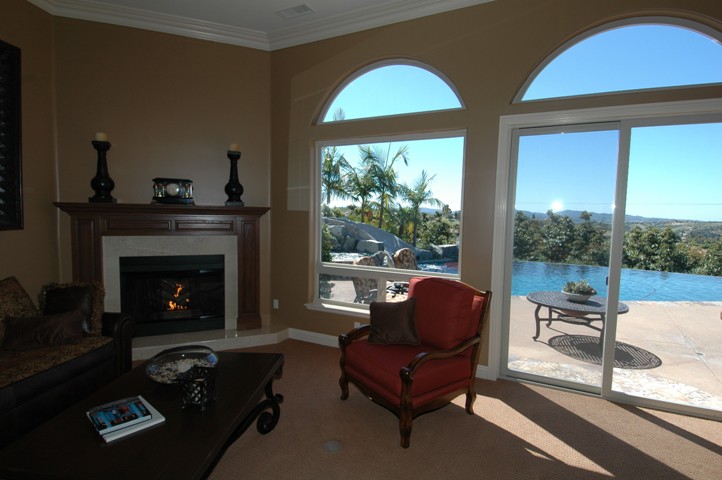 ---
First Impressions formed prior to entering the home... will be immediately reinforced. Notice how your eye is pulled right through the space... to the Horizon Edge Pool... and beyond to the unimpaired views. The ultra wide angle lens used to capture the Arched passage from Formal Entry Foyer to the warm Living Room and Formal Dining Room suggest lower ceilings than is the case. The second photo above of the Pool and Spa view from the living room fireplace give a more accurate perspective of scale. Throughout the home you will be dwarfed by 9 foot Doors with Transoms... High... Elegantly Molded Coffered Ceilings... Massive Accents... yet the cozy... warm... inviting... charm of this Family Home disguises the Volume... and the Luxury that you feel... is Intimate. One item you will not see... is window coverings. Why... well you don't need them. Look in detail at every window .... every view... even from the yard. There is not a neighbor in sight. You will live the experience of Weather and Nature.... in the finest Weather Paradise possibly in the World. Day or Night... your life and entertaining will flow in... and out... just like the Cool Ocean Breezes that show up each afternoon.

---
Click here for another page for this Fallbrook Home for Sale
---
Incredibly Well Priced for this Buyers Market $1,550,000
---
To have value range marketing explained, make an appointment to view the home, or have your home featured on the internet in this manner, contact: Terri and Paul Guess , Associate Brokers, Prudential California Realty. 7030 Avenida Encinas, Suite 100, Carlsbad, CA 92011. Phone: (760)NEW-HOME (639-4663) or FAX (760)940-6329 This home is offered through the San Diego County Association of Realtors MLS Number 100022322 We are also Members in MRMLS and our listings are exposed to all of the realtors in Riverside, San Bernardino, Orange and Los Angeles Counties at Listing Number T10039718 This extra effort and marketing investment Doubles Our and Your Exposure on all subscribing sites such as Realtor.com. Paul's California Brokers Lic # 01127312... Terri's California Brokers Lic # 00977800
---
Visit our Real Estate Ramblings
Our Prudential National Web Site
Using the Power of Google to Market Your Home
Please Join Our Network of Contacts on Linkedin.com
Get the Latest on Twitter with Terri and Paul