3.22 Acre View Lot
Beautiful Valley Center, California, Location
---
SOLD within one week with Multiple offers.. and at the top of the price range. See our current inventory at Terri and Paul Guess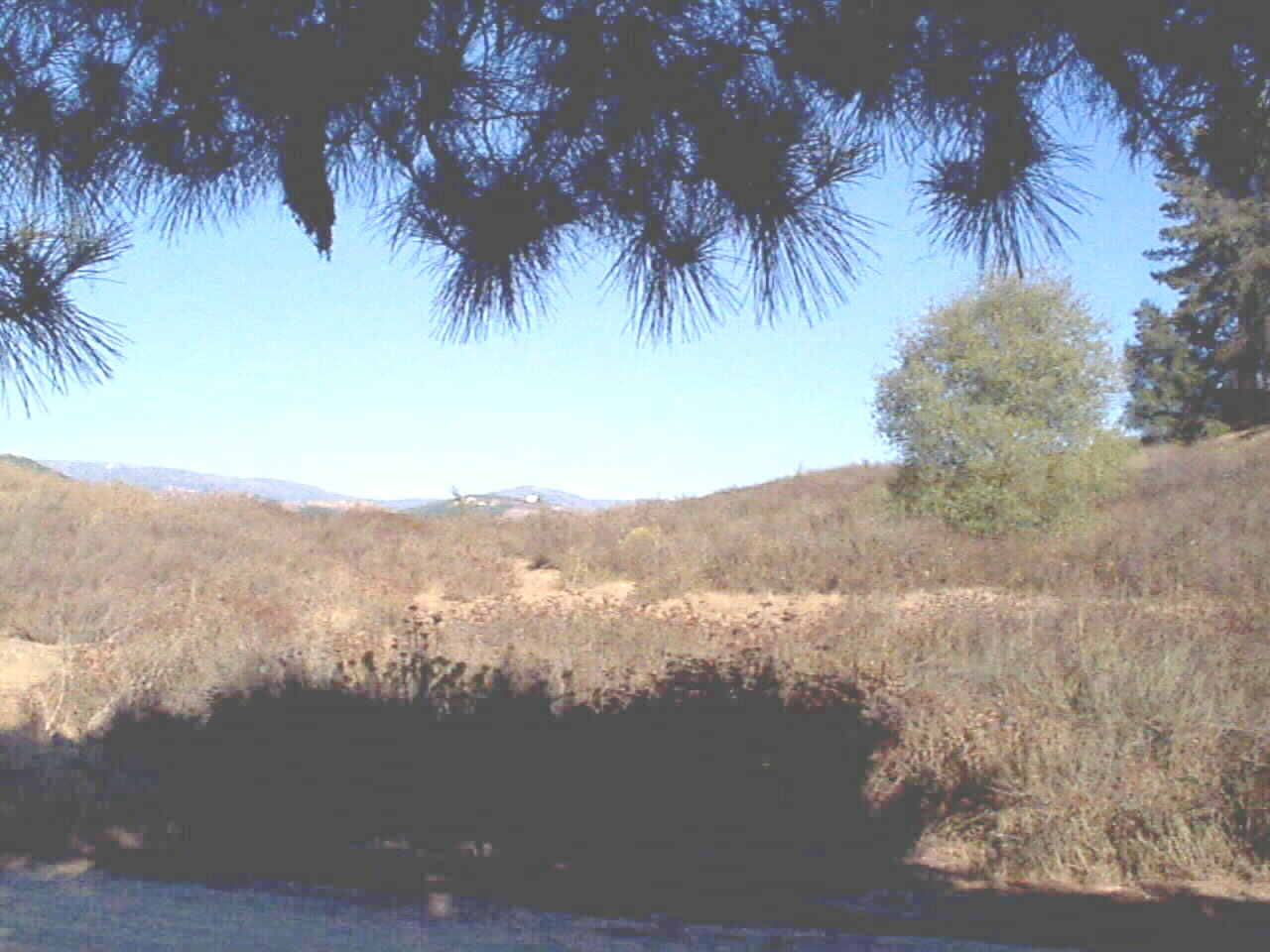 ---
If you have been waiting for a great location, paved access, view building site to come on the market in North San Diego County... wait no more. And... it already has a water meter installed, and the bulk of the necessary pad work complete.
---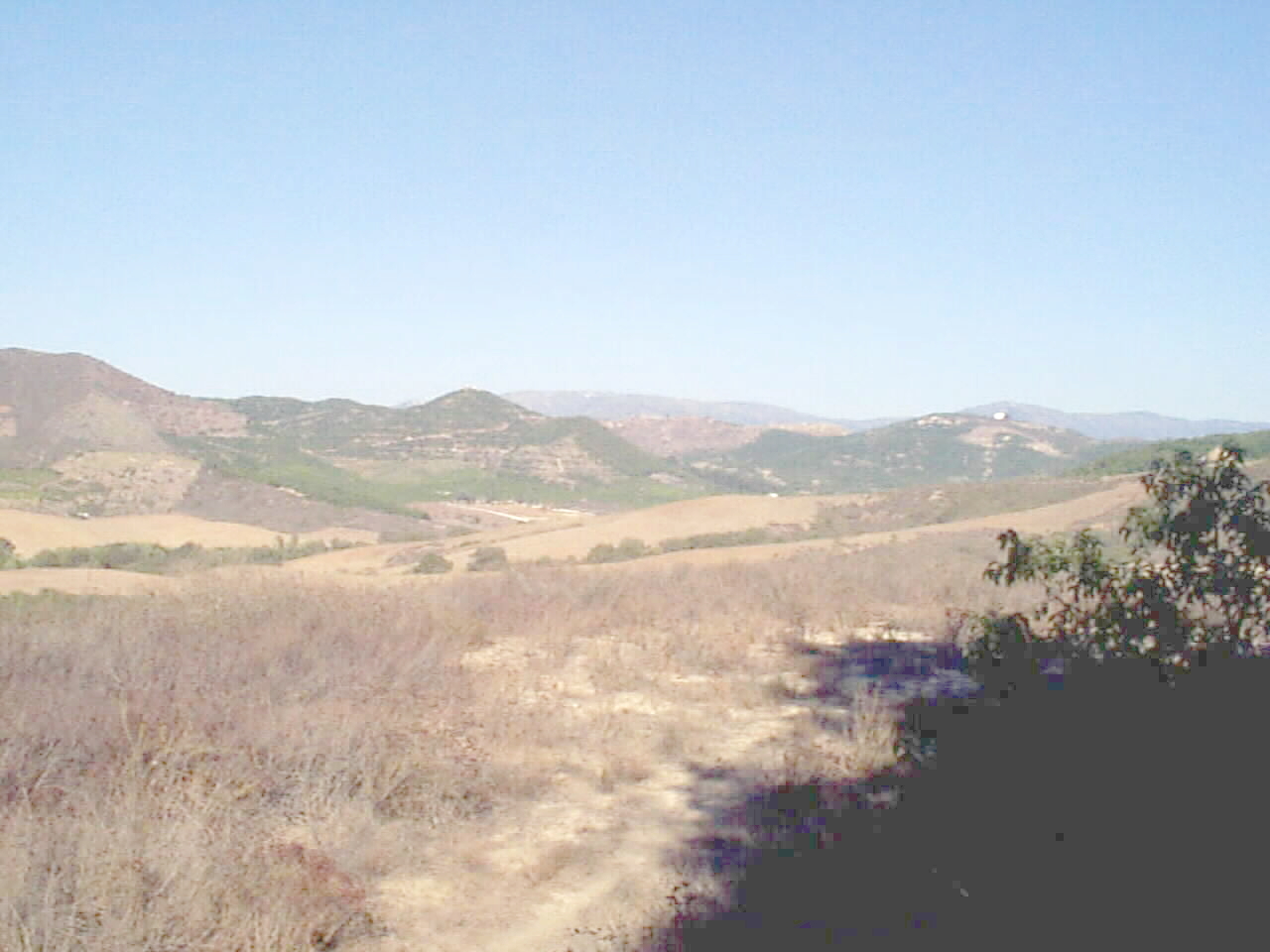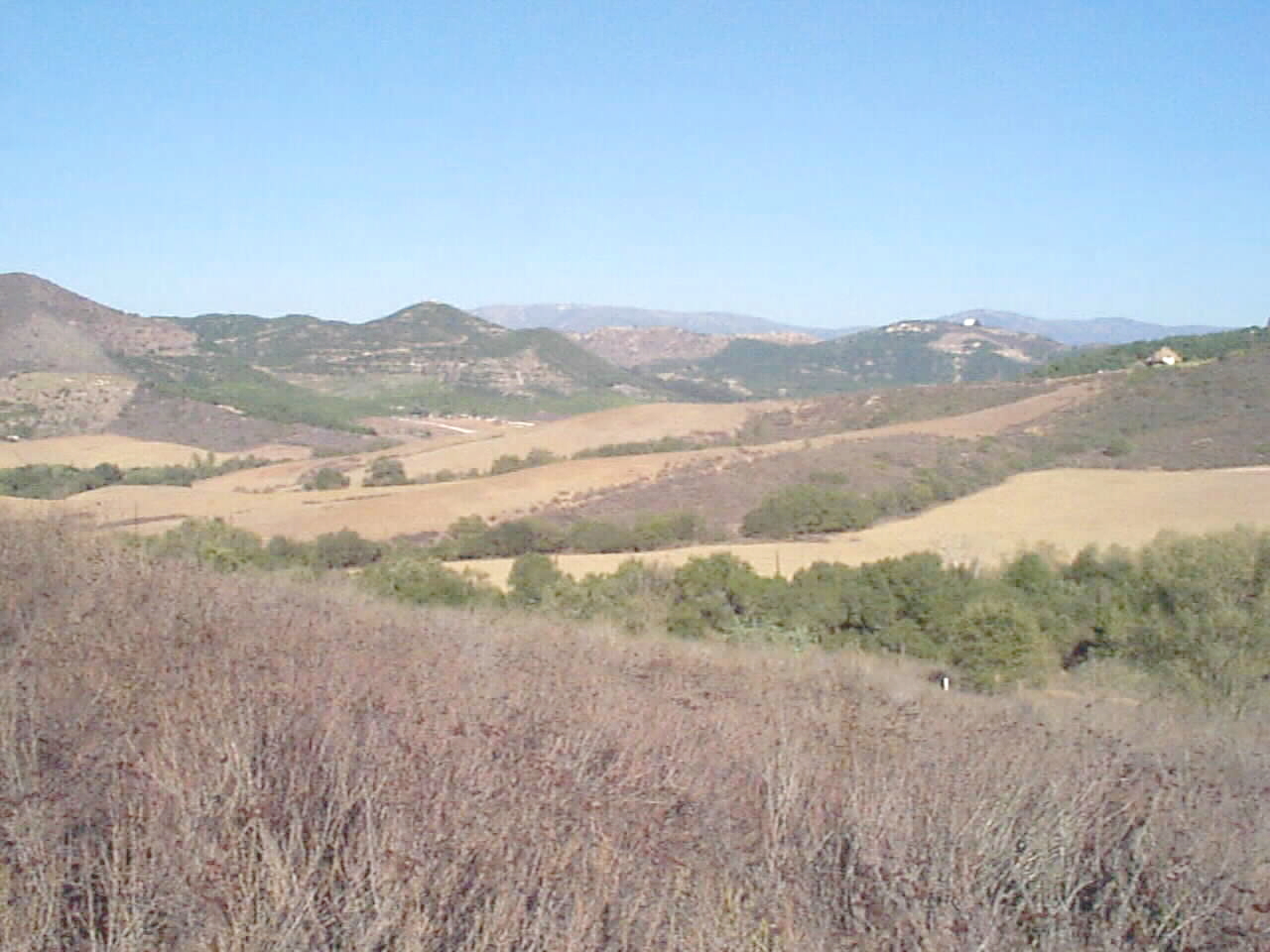 ---
If you are using Netscape.. you may "right click" on any photo, choose "view the image" and see the photo in full size with more detail. Click on "back" to return to this page.
---
The two photos above show the pad location and wonderful North East view of Palomar Mt. On the top of the distant grove covered hill is an executive estate we sold recently for $720,000. This is a wonderful location to build your dream home. The pad is flat, has road access on three sides, yet quiet, serene and private. The lot sits high above Lilac Road... the house would be away from the street and any rural road noise. The access on three sides makes it ideal for a horse set up where access to Ag buildings or corrals are desirable.
---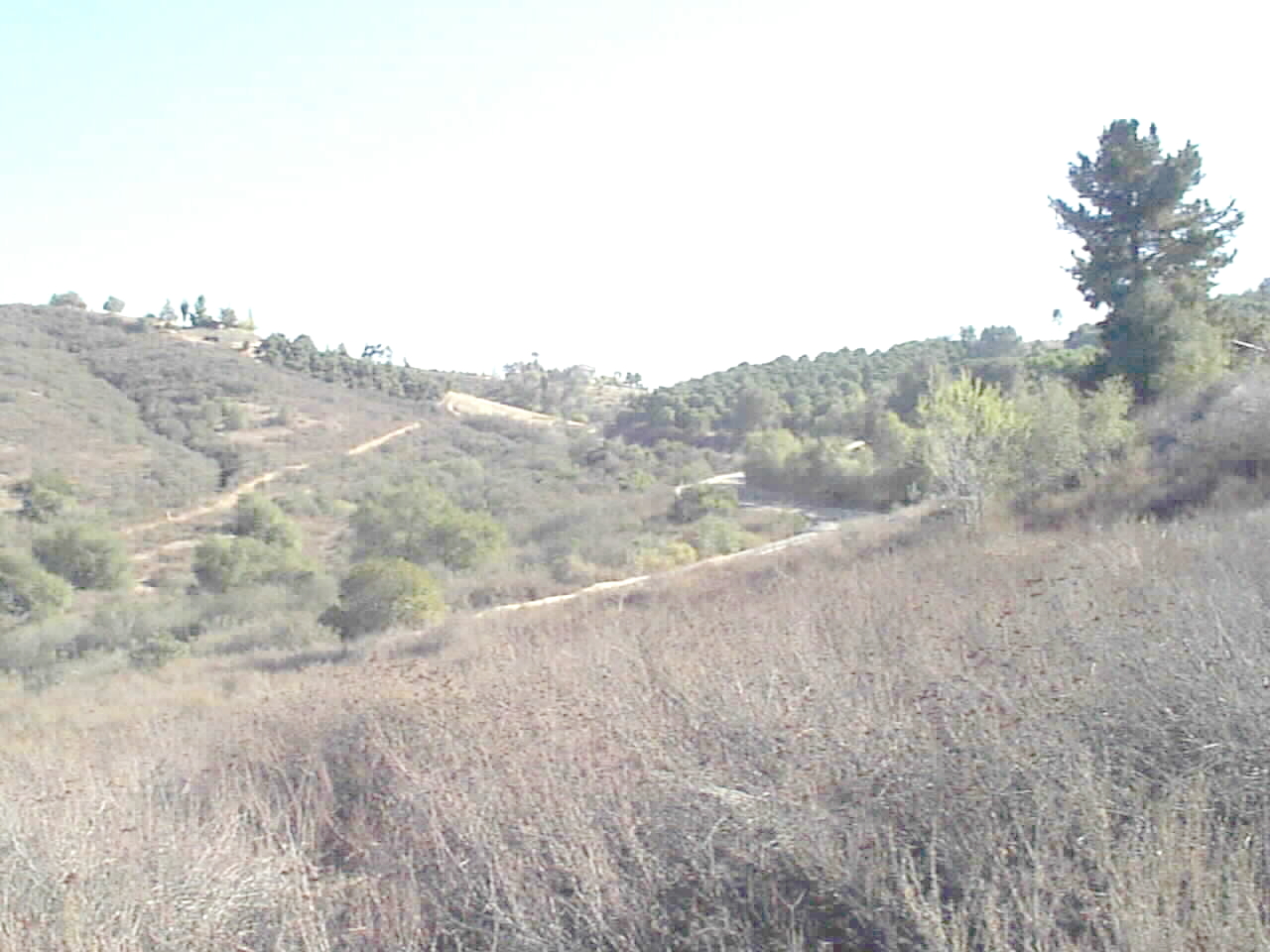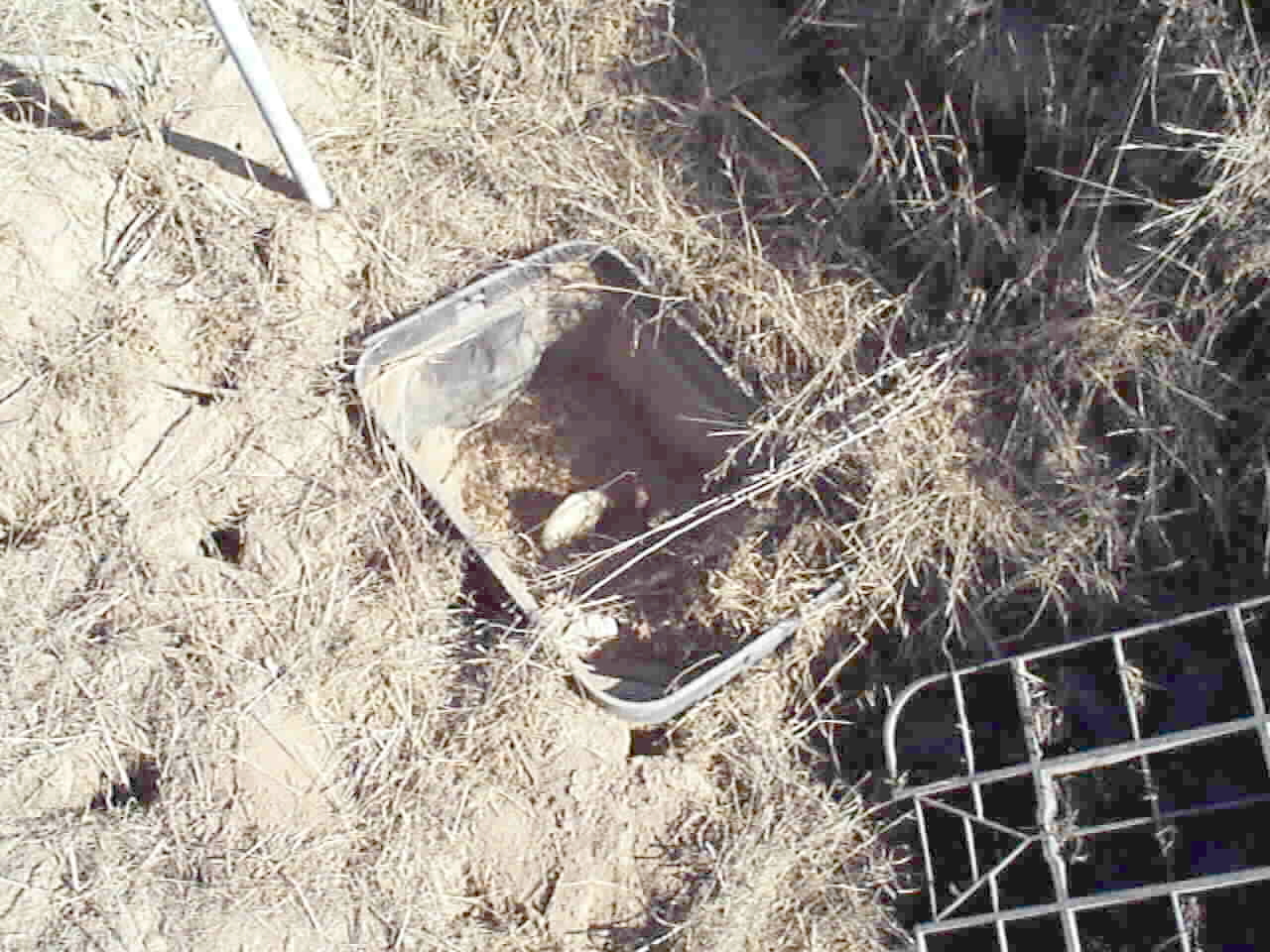 ---
This great building site is located on the Southwest Corner of Oshia Lane and Lilac Road. It is just South of beautiful Keys Creek, and the tax id of the parcel is
129-040-12-00
You can follow the link behind this ID for a plat map of the parcel. As you can see from the first photo above (looking South toward the paved access - Lilac Road) the parcel is high above the road. The home would be quiet... private... and enjoy a panoramic back country view. The second photo above shows the Valley Center 3/4' water meter already installed. Much less expense and bother to get started on this one. The meter is inactive.. but a $25 fee is all it would take to activate the service. Electrical... above ground is really available.
---
This Property is offered in Prudential California Realty's Value Range Marketing. Seller's will entertain offers in a range of $65,900 to $79,876
---
For and explanation of value range pricing... an appointment to see this property.. or any other on the market... or to have your home or property featured on the internet in this manner... please contact Terri and Paul Guess Associate Broker's, Prudential CA Realty, 523 Encinitas Blvd., Suite 100, Encinitas CA 92024. Direct: (760)NEW-HOME 760-639-4663 FAX 760-940-6329. This property is offered through the San Diego County Association of Realtors, Sandicor MLS# 991020244.
---