A Hidden La Costa Gem
7521 Corona La Costa
---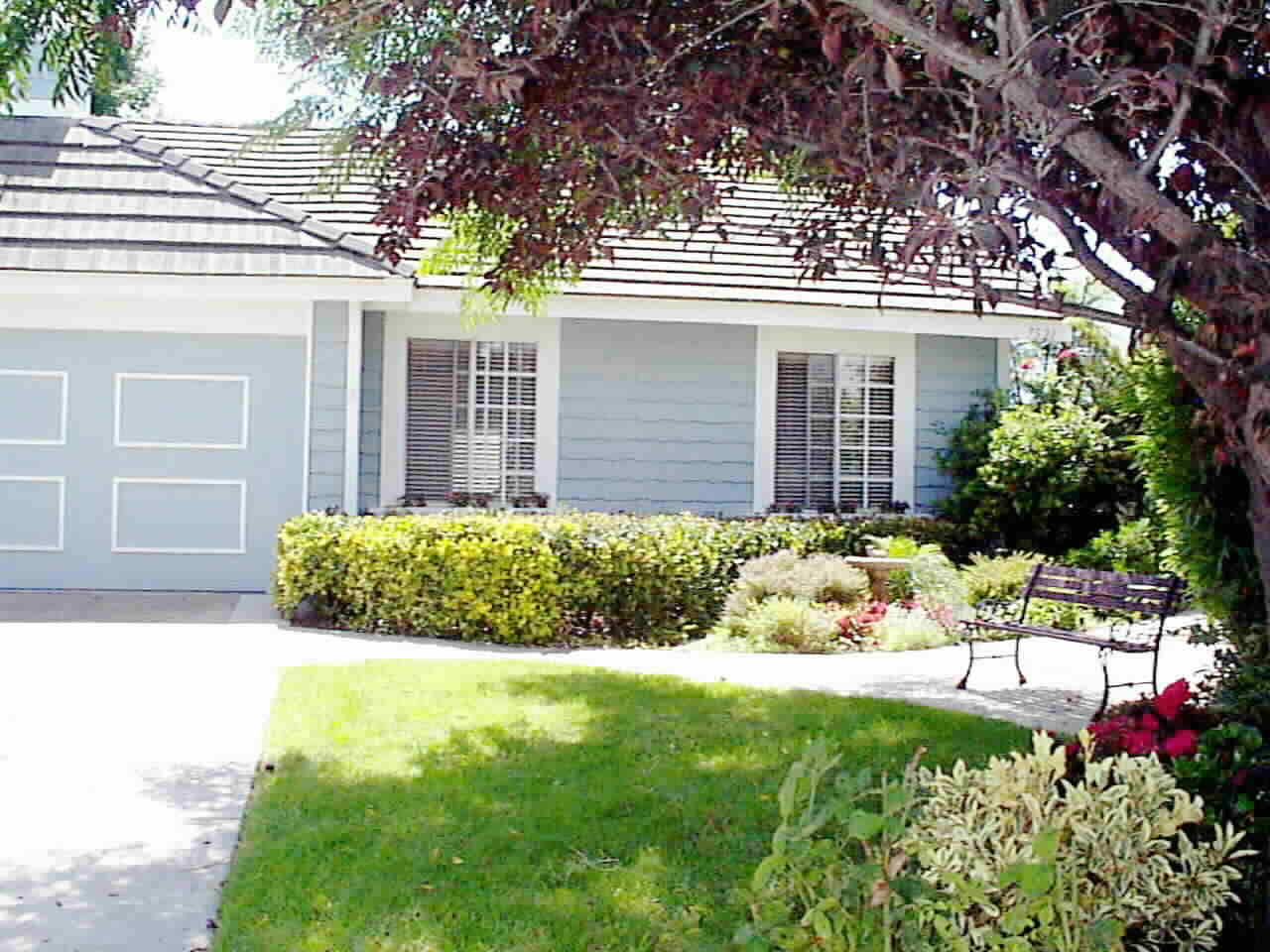 ---
In Escrow in one week with Eleven Offers.. three over the top of the range! Call us today to see your home marketed with this kind of results! Property SOLD!
---

Situated at the end of a Quiet Cul-de-Sac.. this "Corona La Costa" treasure awaits. Excellent Schools.. Beautiful neighborhood, Private, Quiet and Serene.. it is an absolute Gem. Enjoying Cool Ocean Breezes daily.. the experience of the home is more like a Cozy English Cottage.. Paned French Doors to the Rose Garden from the Breakfast Nook... Paned French doors to the Center Atrium.. and additional paned French Doors to the rear patio and spectacular view.

---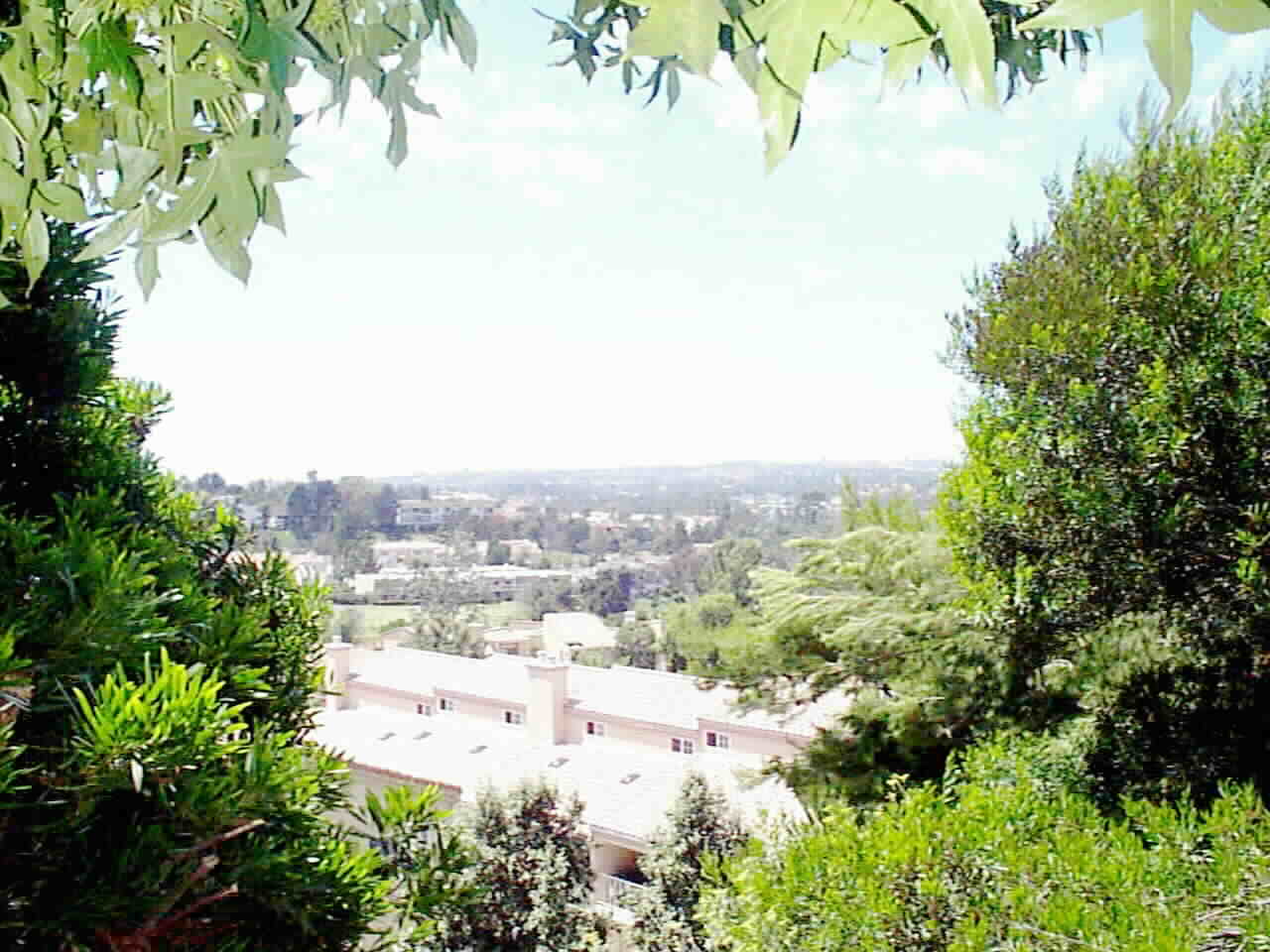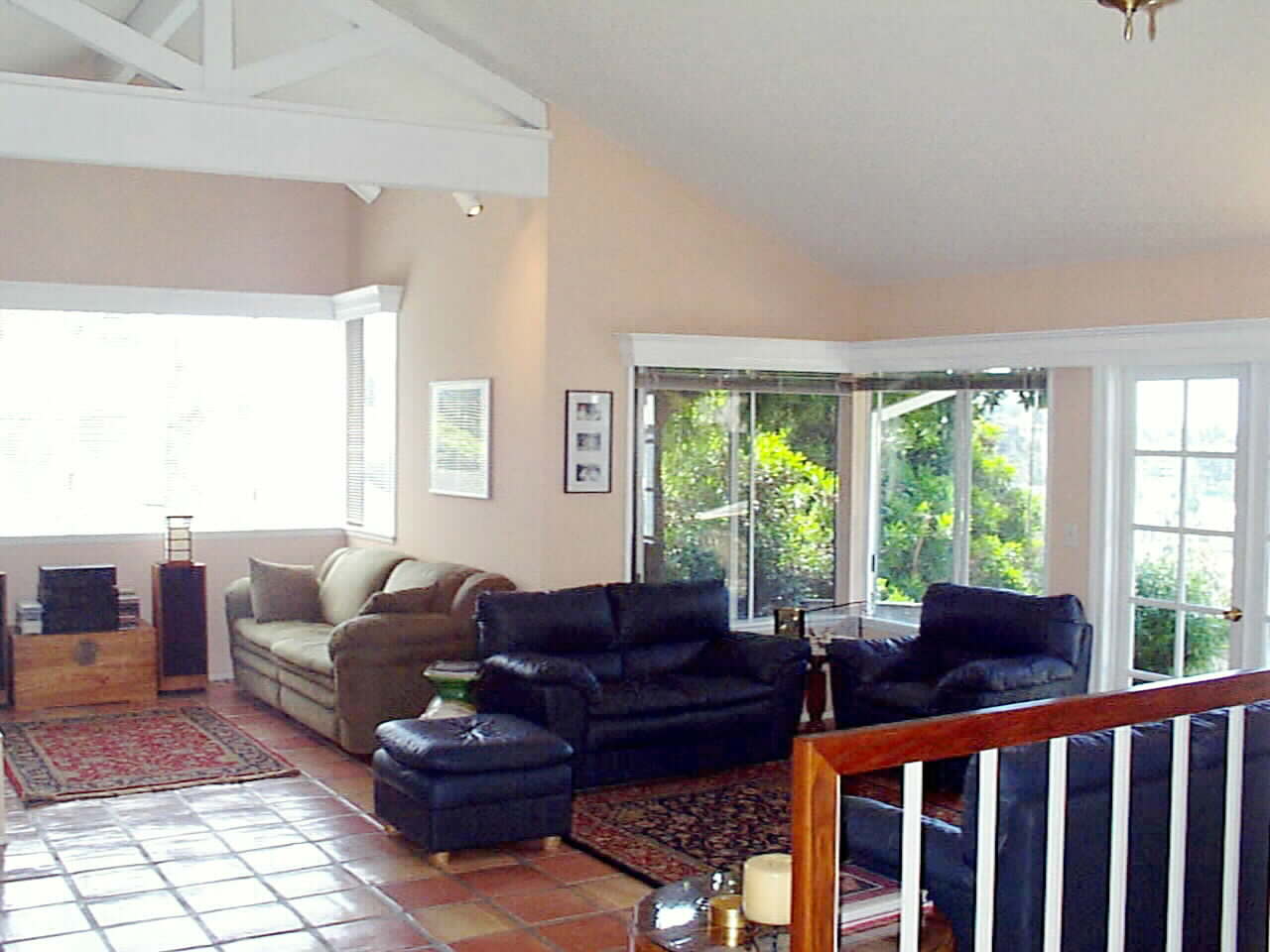 ---

The Great Room, Kitchen, Breakfast Nook and Patio all enjoy the beautiful view. Cross ventilation and cool breezes make the central air conditioning almost unnecessary.. but for those couple of times a year.. it's there. Open Vaulted Ceilings.. Massive Beams.. brick fireplace.. is just exudes charm and warmth.

---
If using Netscape, you may "right click" on any image and "view the image" in a larger format and greater detail.
---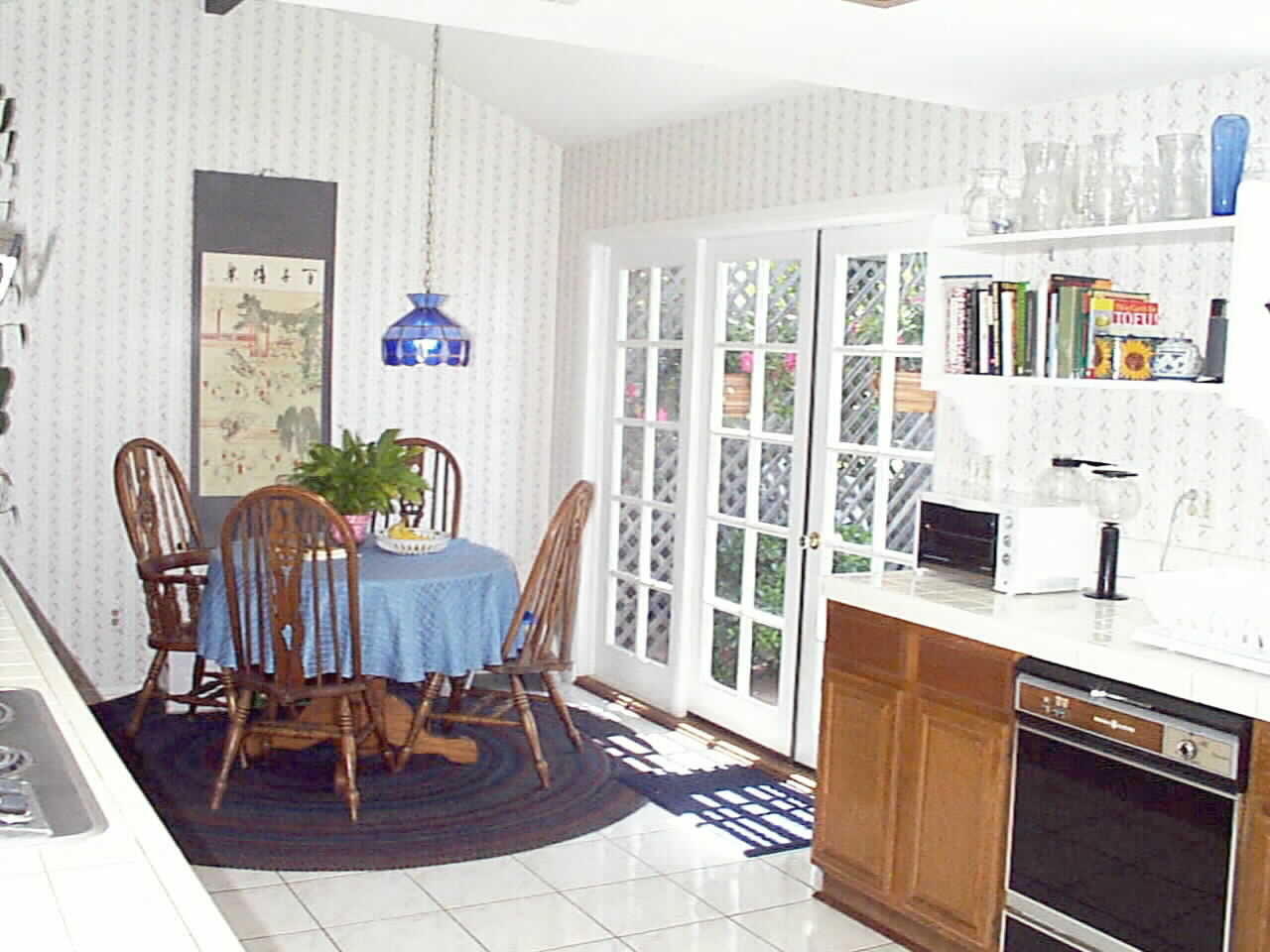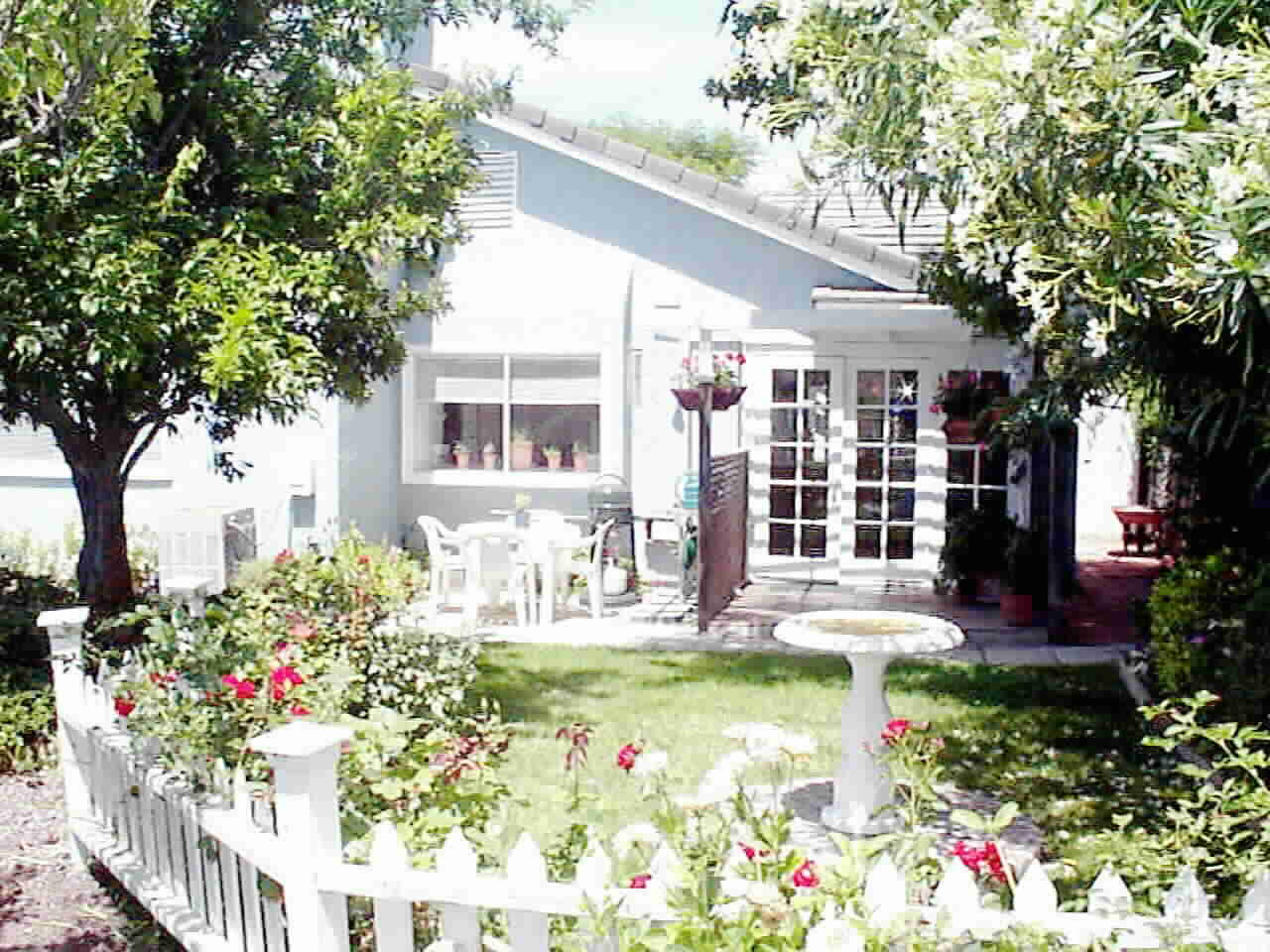 ---

Cozy Casual Dining with French Doors to the Garden and View.. the fragrance of the roses.. and fruit trees in bloom.. carried on Cool Ocean Breezes.. set the tone for comfort and charm. The beautiful Garden window over the Kitchen Sink.. makes doing the dishes less a chore. The totally private garden with Plum Tree, Apricot Tree, Rose Garden and bird bath will make the dining on the patio a well remembered event.

---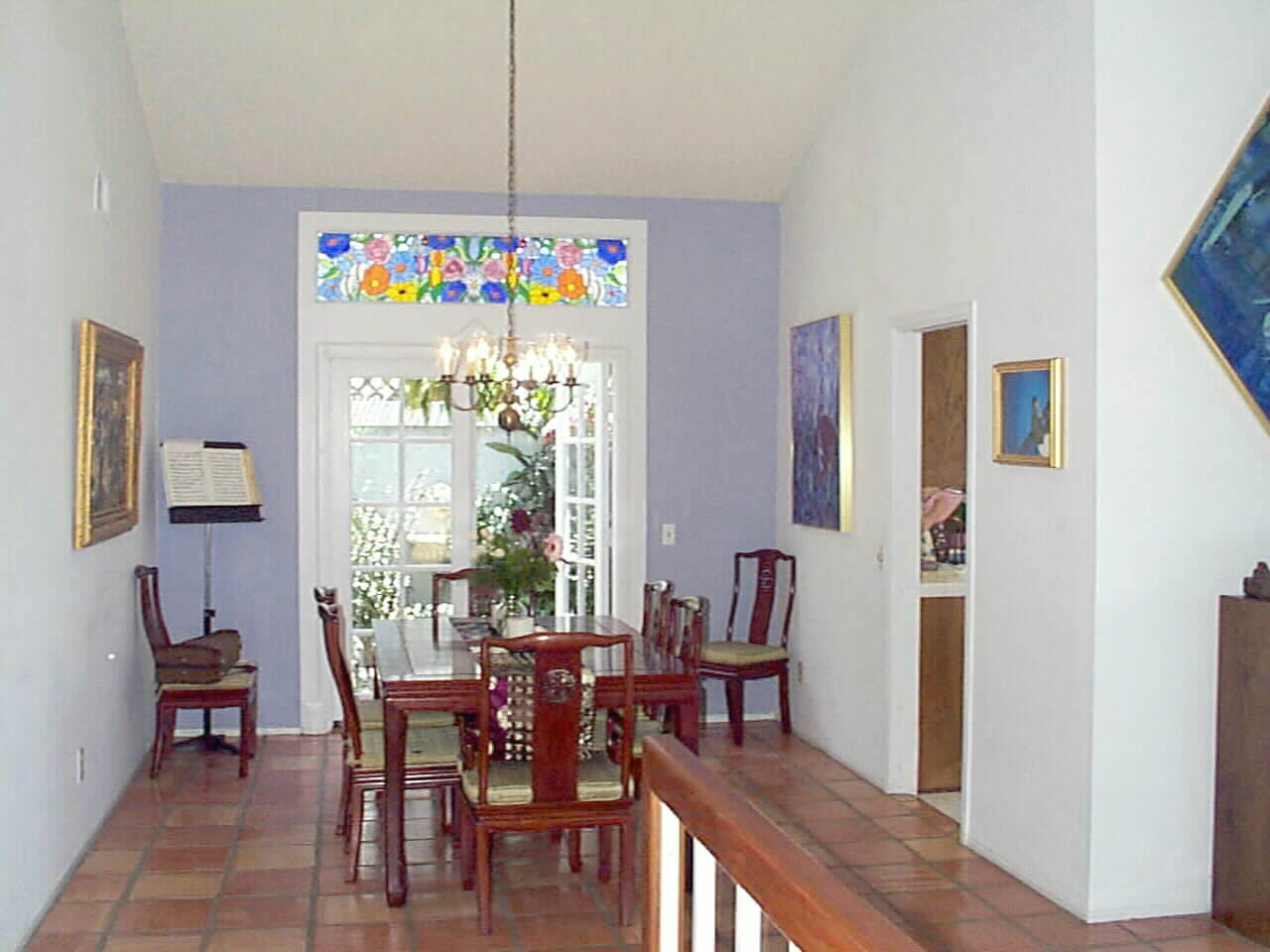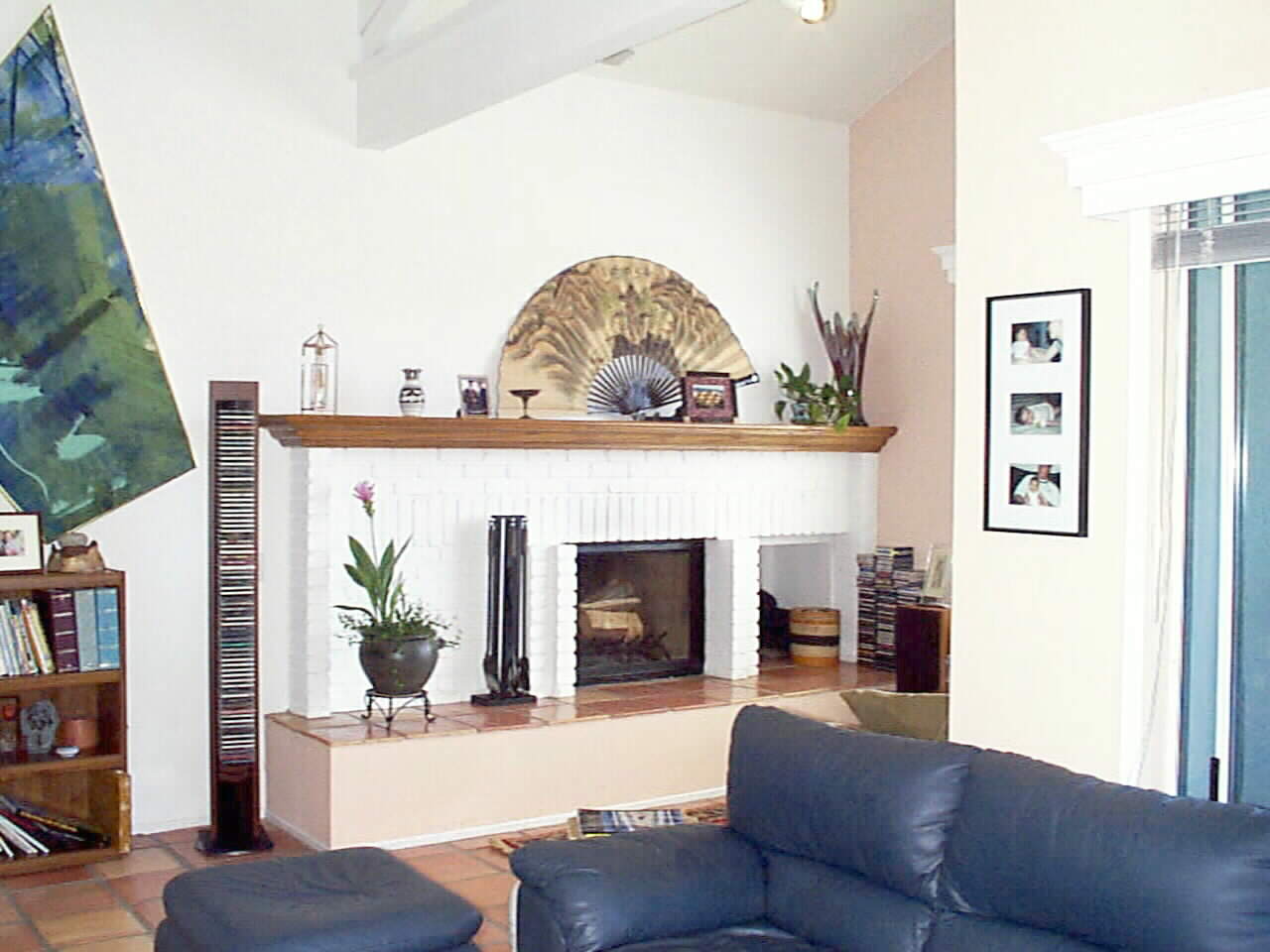 ---

The Formal Dining space flows out to the Center Atrium to guarantee cool breezes.. the trickle of the fountain.. and the chatter of Finches will soothe your nerves. The Stained Glass and French Doors will delight... The view from the Formal Dining across the Great Room gives the feeling of Openness and Space. Notice not many window coverings.. this is truly a private home.. and one could almost live here without Window Coverings. The large Brick Fireplace and beautiful mantle wait for your Christmas Stockings.. and cozy winter nights.

---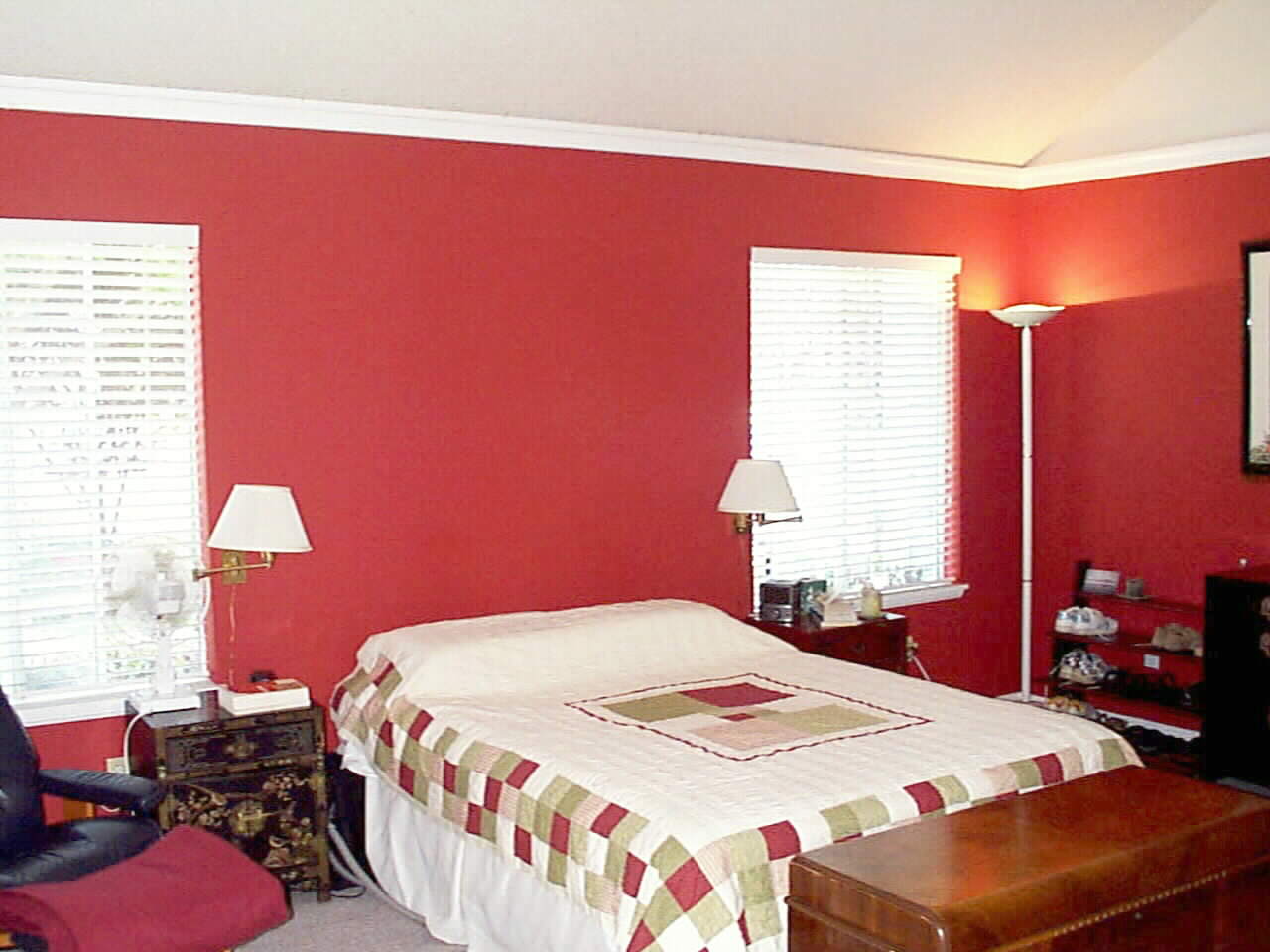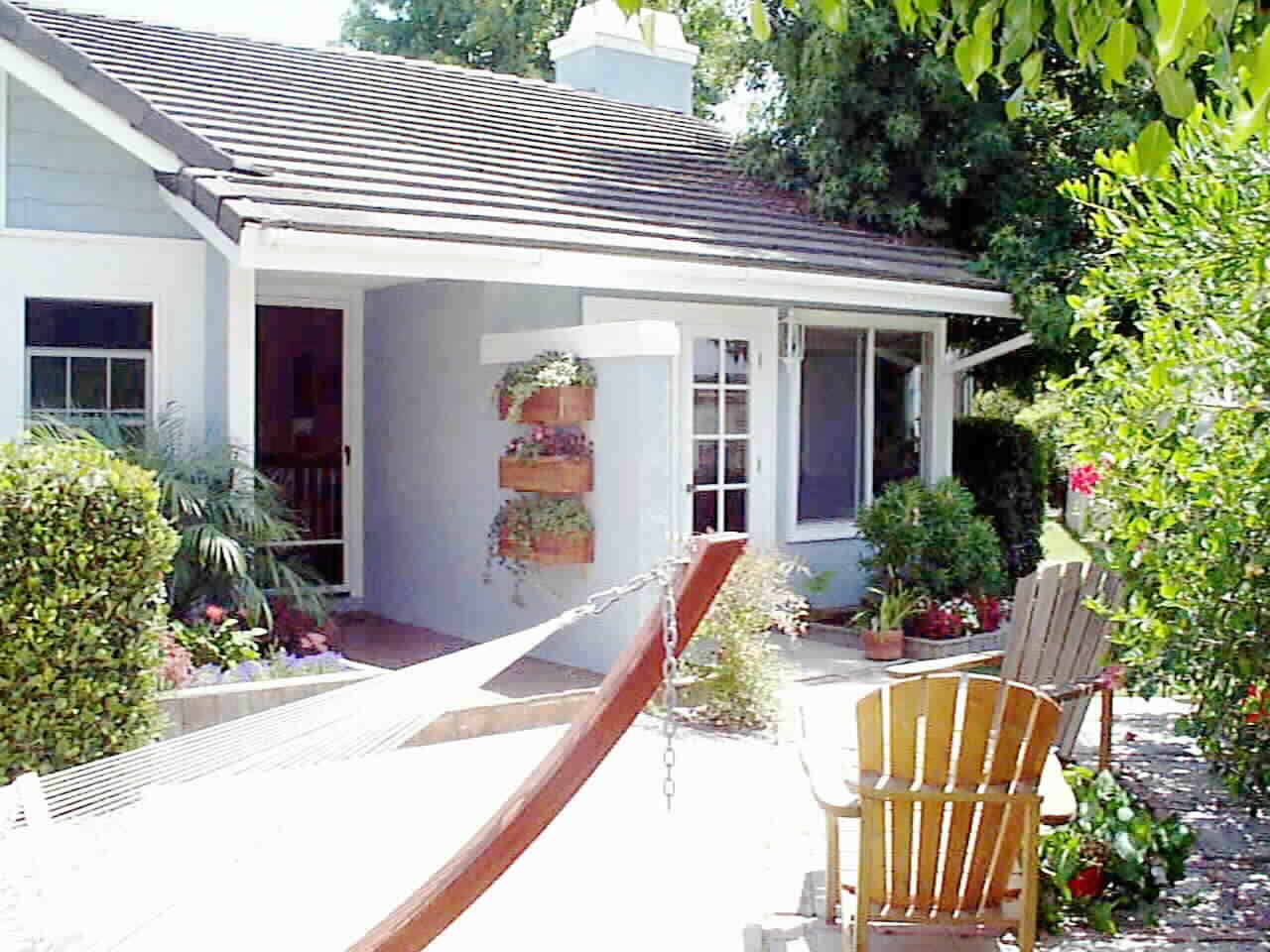 ---

The Spacious Master Suite has a wonderful bath area.. with double vanity.. and huge garden tub. The largest of furniture will fit into this master.. and again.. cross ventilation defeats the need for Air Conditioning. Situated at the end of a quiet Cul-de-Sac.. these open windows will not be the source of Noise Pollution. Ample Closet space throughout.. a walk in.. in the guest bedroom.. and the added office area guarantee space for all projects.. and needs. The Private Secluded Gated Courtyard entry is the perfect place for a Hammock.. but bring your own.. this one doesn't stay.

---
This home is offered in Prudential California Realty's Value Range Marketing. The Seller will Entertain offers in a range of $440,000 to $499,876
---

To have value range marketing explained, make an appointment to view the home, or have your home featured on the internet in this manner, contact: Terri and Paul Guess , Associate Brokers, Prudential California Realty. 523 Encinitas Blvd., Suite 100, Encinitas, CA 92024. Phone: (760)NEW-HOME (639-4663) or FAX (760)940-6329 This home is offered through the San Diego County Association of Realtors MLS #031044231

---
Visit our Home Page