Rancho Fallbrook Treasure...
4158 La Canada Road
---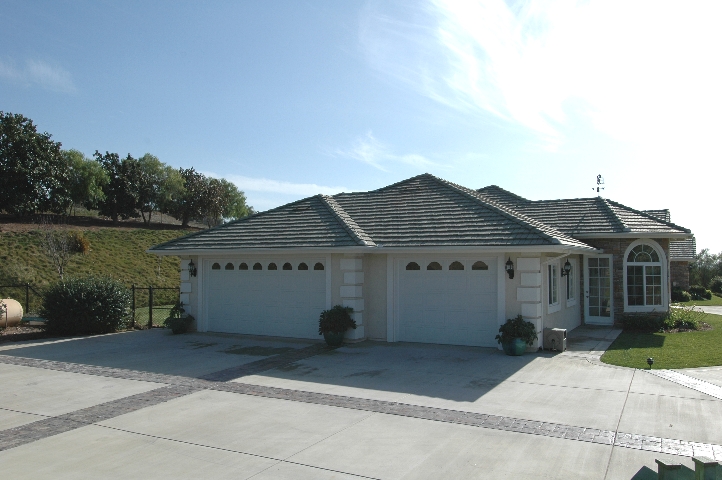 ---
Couldn't be a real estate photo without the garage in it... could it? This huge fully finished... oversized three car garage is tucked around the corner ... on the North Side of the home... hidden from the entry and circular drive. Acres... :-) of parking space... and notice the outside entrance to the Guest Suite to the right of the garage. Plenty of room for toys! Note the "Korean Velvet Grass" on the bank behind the back yard. At the top of that is the Orchard... but ... we'll come back to that... let's go back inside... and continue the tour.
---
Click Here for multiple Virtual Tours of this property... including the Private Lake... Interiors... Exteriors... and Schools
---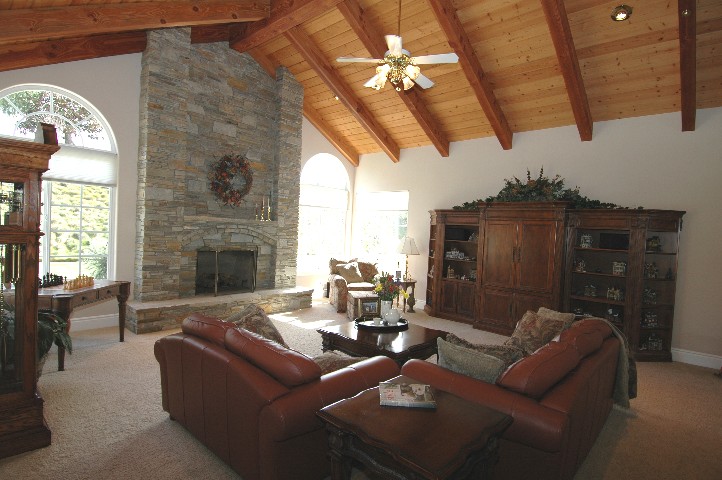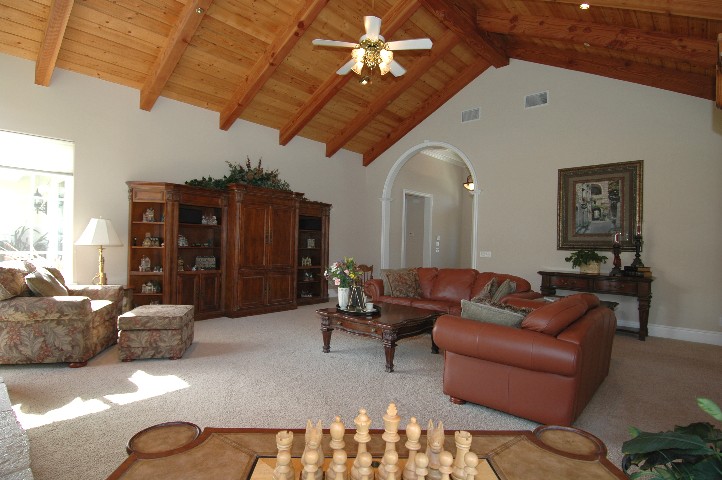 ---

True Masonry fireplaces.... and little details that you will not find in anything except a true custom home. Extra electrical... like the duplex outlet built into the mantle of the fireplace.. to light the Christmas wreath. Or... the wall washer lighting with the extra circuit to wash just the face of the fireplace. Rheostats on most... Fans in almost every room.. because you'll almost never use the dual zoned heating and Air conditioning. Rich and Elegant... to the eye... yet not... ostentatious... Casual ... warm... cozy... but... still elegant. The smell... citrus blossoms... the sound... silence... or daily the Cooper's Hawk "Accipiter cooperi" nightly... our local Barn Owl's "Tyto alba" the feel... warm Winters... cool Summers... Ocean Breezes.... Comfort! By the way... like to Star Gaze... it's DARK at NIGHT!

---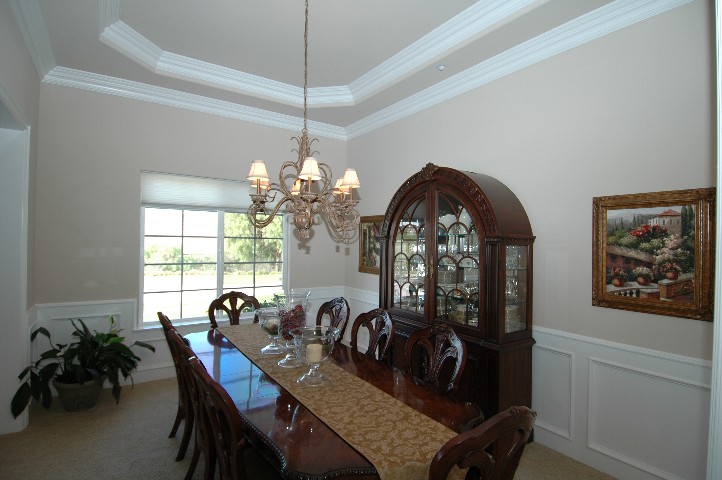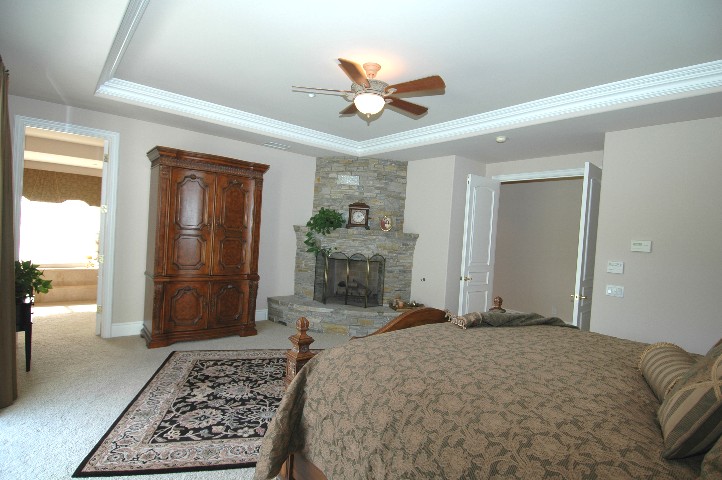 ---

Elegant Dining... in Wainscoted opulence ... the coffered Crown Molded Ceiling... the view... this is a wonderful home... entertaining the Friends... or hosting the Family from Back East... that just won't go home! Look at this Master Suite... 9' Double Solid Core doors... oh yeh... the house is full of those.... the second Masonry Fireplace with Palo Verde Stone facing.. and convenient gas log. Elegant Ceilings... comfortable ceiling fans... walk access to the patio and yard... and wide open.. but doored access to the Incredible Master Bath... and appartment sized walk in closet! Be sure to see the next page for more of the Master Suite.

---
Click here to see the fourth of Six Full Pages of Photos and Details
---
This home is offered in Prudential California Realty's Value Range Marketing. The Seller will Entertain offers in a range of $1,200,000 to $1,350,876
---

To have value range marketing explained, make an appointment to view the home, or have your home featured on the internet in this manner, contact: Terri and Paul Guess , Associate Brokers, Prudential California Realty. 527 Encinitas Blvd., Suite 100, Encinitas, CA 92024. Phone: (760)NEW-HOME (639-4663) or FAX (760)940-6329 This home is offered through the San Diego County Association of Realtors MLS Number 061002760 We are also Members in MRMLS and our listings are exposed to all of the realtors in Riverside, San Bernardino, Orange and Los Angeles Counties at Listing # T600580 This extra effort and marketing investment Doubles Our Exposure on all subscribing sites such as Realtor.com

---
Visit our Home Page