Leucadia Beach Home for Sale
on the "Easy Road to Hana"
---

---
This is an amazing combination of attributes for a Beach Home. Almost impossible to find... yet here is it... in one of the best Buyer's Markets we have seen in years. No one particular feature makes this home unique... but the combination certainly does. West of I-5, Blocks to the beach and Batiquitos Lagoon, 1/2 Acre, 3 Years new, 4,301 Sq Ft with Five full Suites including the Lanai Guest House , Ocean View, Pool, Cul De Sac Street and Quiet Location, San Dieguito Schools... and an oversized 3 car garage. Throw in no HOA fees and no Mello Roos... and you have the impossible dream... found. Architecturally this Craftsman treasure looks like it came strait from Maui. And the address... 314 Hana Ct... Not the Hana Road of Maui fame... and right in the heart of Funky Wonderful Leucadia.
---
Click here for a virtual tour of this spectacular Leucadia Beach Home for Sale
---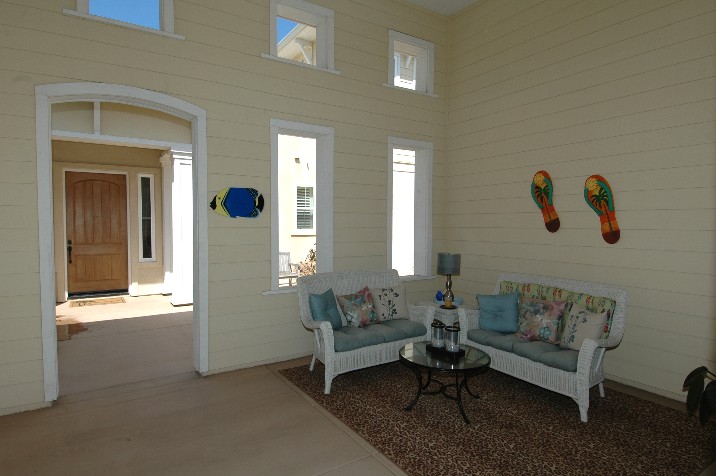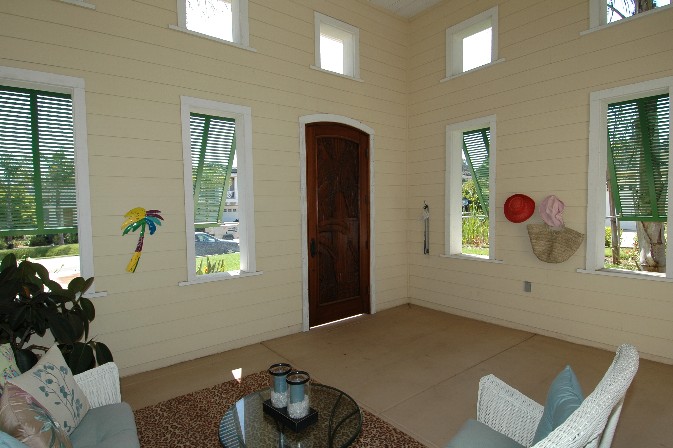 ---

Behind the stunning Hand Carved Mahogany Entry door... is the charming cozy Lanai... with tropical Shutters and cool Ocean Breezes daily. Leucadia's famous weather and lack of mosquitos and flies will be the reason that this becomes a favored reading and relaxing spot. Between the Lanai and the Main Residence... a private quiet courtyard with a separate entry to the Lanai Guest House. Lush tropical Landscape... beautiful hardscape... classic Frank Lloyd Wright inspired lines with elegant and functional wrought iron defined spaces... it is a treasure. Had Greene and Greene built beach estates... this is what they would have looked like.

---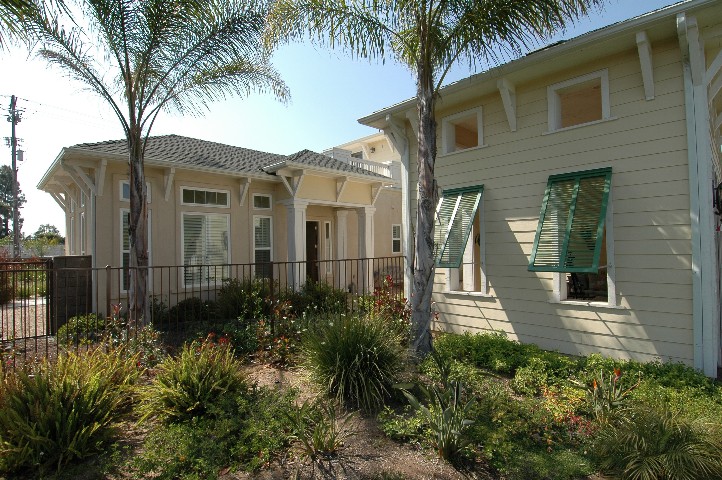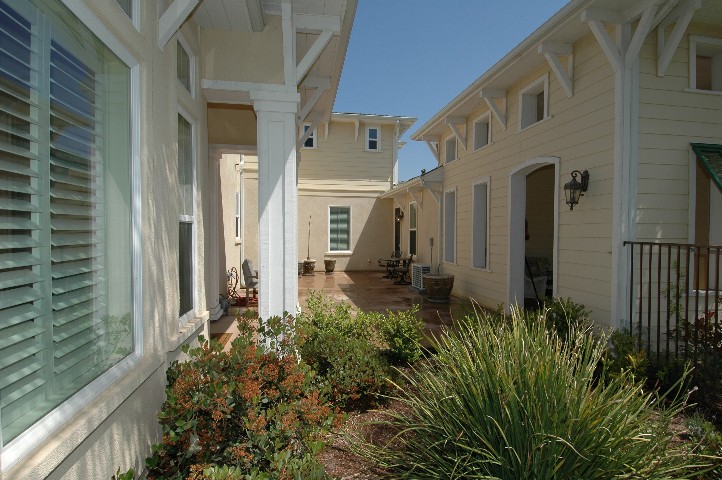 ---

Notice the attention to detail with the interior shutters continuing the tropical theme. Clerestory windows... Soffited eves... Exposed Roof rafters and Triangulated Eve Brackets... this Custom Timeless Classic is not yet 3 years old... yet feels like the Reincarnation of a Whaler Captain's... or Sugar Baron's turn of the 19th century Lahaina home. Natural lighting... Natural open ventilation... Orientation consideration... Choice of landscape... all has been taken into consideration. The mixture of colors and textures for finish create this life experience that feels cool like the beach... looks bright like the beach... sounds like the beach... and the taste of beach food... the smell of salt air... must be at the beach.

---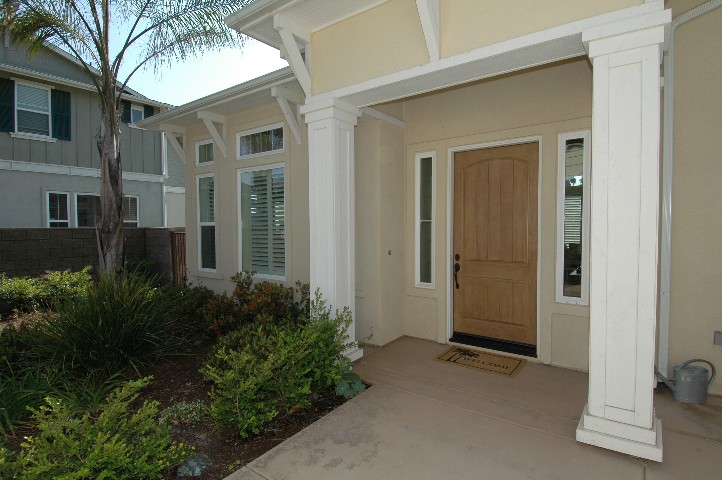 ---

Well it sounds like fun... and we haven't even opened the door yet. In the far corner of the courtyard is the screened entry to the guest house... but we'll come back to that. Under the broad front porch cover... with Classic Boxed Columns... is a welcome mat... that hints of how welcome guests will be here. Here is a Beach Home that is spacious enough for the largest of extended families... with privacy unheard of at the beach... space unheard of at the beach... and on a quiet cul de sac with no parking issues at all... in fact there is off street parking for several cars... in addition to the oversized three car attached garage. But let's step through the simple elegant entry and take a look at what Paradise might look like.

---
Click here for another page of information on this Leucadia Beach Home for Sale
---
This Leucadia Beach Home is offered in Prudential California Realty's Value Range Marketing.
Priced to sell... $1,795,000
---

To have value range marketing explained, make an appointment to view the home, or have your home featured on the internet in this manner, contact: Terri and Paul Guess , Associate Brokers, Prudential California Realty. 527 Encinitas Blvd., Suite 100, Encinitas, CA 92024. Phone: (760)NEW-HOME (639-4663) or FAX (760)940-6329 This home is offered through the San Diego County Association of Realtors MLS Number 090026666 We are also Members in MRMLS and our listings are exposed to all of the realtors in Riverside, San Bernardino, Orange and Los Angeles Counties at Listing # T09051277 This extra effort and marketing investment Doubles Our Exposure on all subscribing sites such as Realtor.com

---
Visit our Home Page