Alpine California
Home for Sale
and... It Really Has RV Parking...
---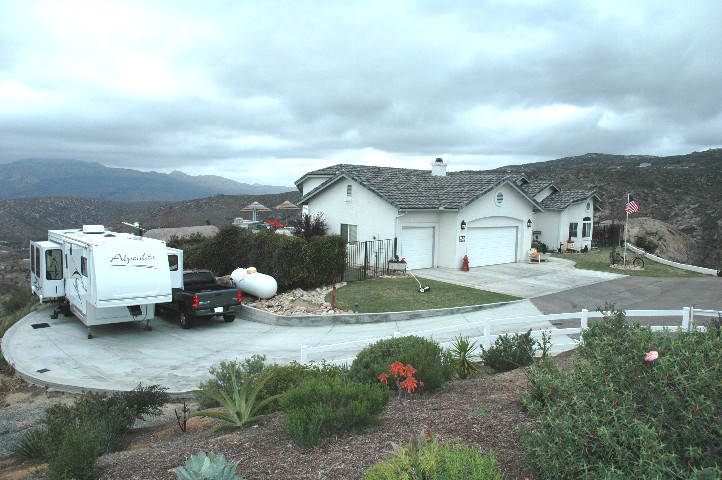 ---
Have a large RV... here's the storage solution. Notice the tilt outs are extended... and the truck still has space alongside. Sewer hookup... 50 amp service... and wide ample access... really tough to find. Beautifully engineered... with drainage considered... and in pad drains installed... all screened from the entertainment space in the rear yard. The Proflame Propane tank is screened as well... and serves the home... the pool and spa heater... and BBQ. Note too... this is right out on the point... not a neighbor in sight. Private... Quiet... Serene... and yet just minutes from Downtown Alpine.
---
Click Here for a Bonus Virtual tour... with many extra views and additional information!
---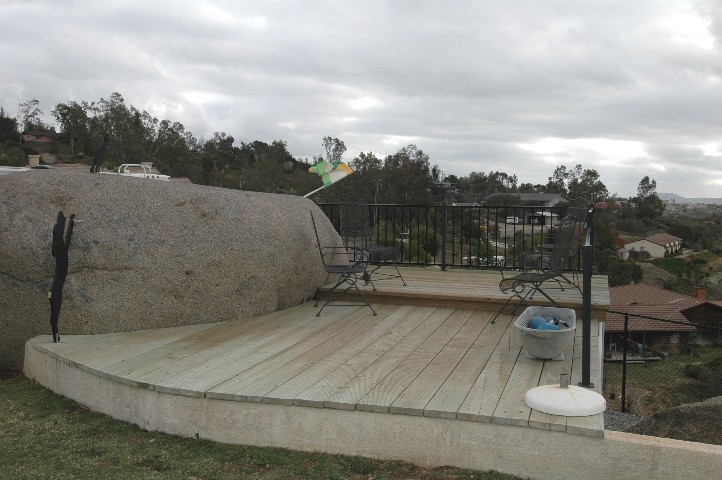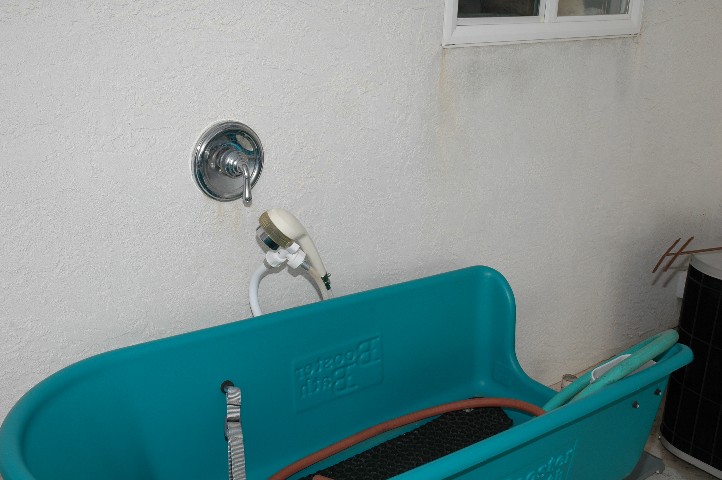 ---

Just to the South of the BBQ and bar... is the new "View Deck". As if the entire property didn't have a view. The deck forms the top of the garden storage building in the orchard level below. And... just outside the guest bath with pool shower is an outside handheld shower that could be used for people... but is the large dog bathing station of dreams. This area is all finished concrete... with below ground drains.

---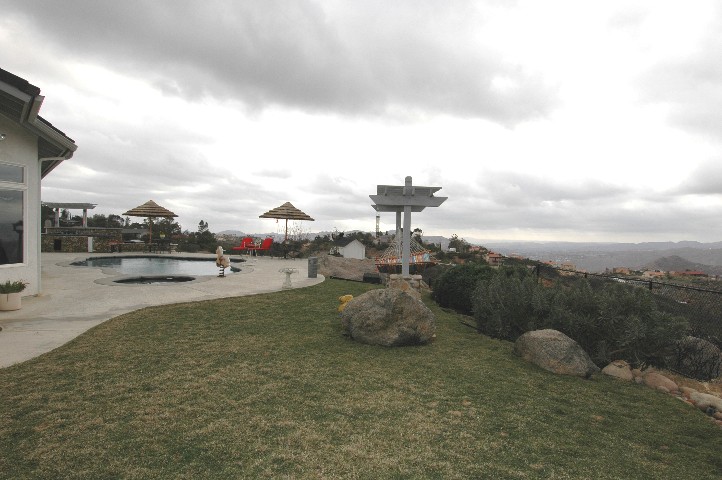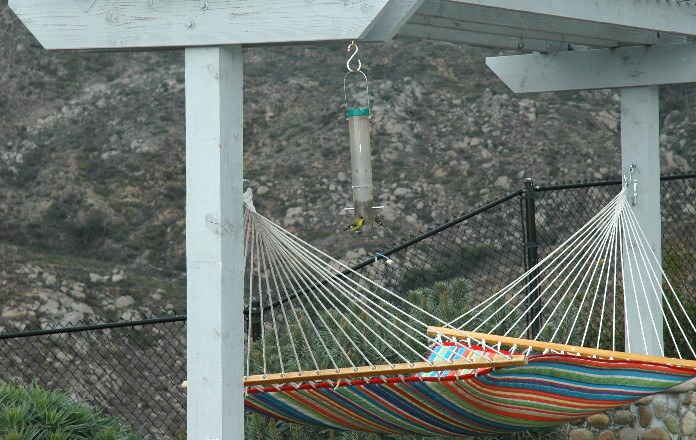 ---

Standing in the North "Side yard"... you begin to get the idea... there are views everywhere. The only thing you don't have a view of is people. The hammock awaits... and notice the guests at the bird feeder. This is a bird watcher's paradise. All birds enjoy a high vantage point... and this entire yard is just that. The feeder pictured is filled with Thistle Seed... and that will always bring the beautiful American Goldfinch... as seen visiting and feeding here. Another daily visitor will be the Black Phoebe as they skim across the pool surface... getting a drink on the wing.

---
Click here to take you to additional pages... photos and data for this lovely home... Do Not Miss This Page... The Sunset Views are Incredible!
---
This home is offered in Prudential California Realty's Value Range Marketing. The Seller will Entertain offers in a range of $900,000 to $999,876
---

To have value range marketing explained, make an appointment to view the home, or have your home featured on the internet in this manner, contact: Terri and Paul Guess , Associate Brokers, Prudential California Realty. 527 Encinitas Blvd., Suite 100, Encinitas, CA 92024. Phone: (760)NEW-HOME (639-4663) or FAX (760)940-6329 This home is offered through the San Diego County Association of Realtors MLS Number 061021244 We are also Members in MRMLS and our listings are exposed to all of the realtors in Riverside, San Bernardino, Orange and Los Angeles Counties at Listing # T604990 This extra effort and marketing investment Doubles Our Exposure on all subscribing sites such as Realtor.com

---
Visit our Home Page